Grow Your Agency with a Whitelabel SEO Agency
Are you an agency looking to offer your clients SEO services, but don't have the time or resources to provide them in-house? If so, our whitelabeled SEO services are exactly what you need! Our team of experts can help your business grow by providing high-quality SEO solutions.
SEO Results that Matter
At Shawn the SEO Geek, we understand how important it is for you to provide top-notch results for your clients and make sure they're happy with their experience. That's why we take pride in offering white label SEO services that will save you time and money while helping you achieve success. With our service, you'll be able to deliver quality work without having to invest heavily in additional staff or training.
We believe in a data-driven approach that allows us to provide customized and effective solutions for your clients. Our team of experts will work with you to develop an SEO plan that meets the specific needs of each client. We use a variety of methods, including advanced analytics, keyword research, content optimization, and link building, to ensure maximum visibility and success.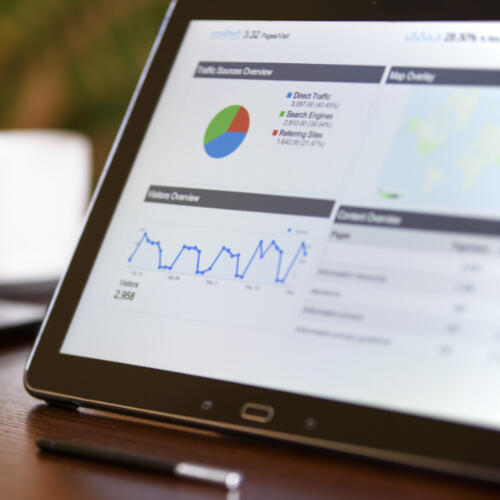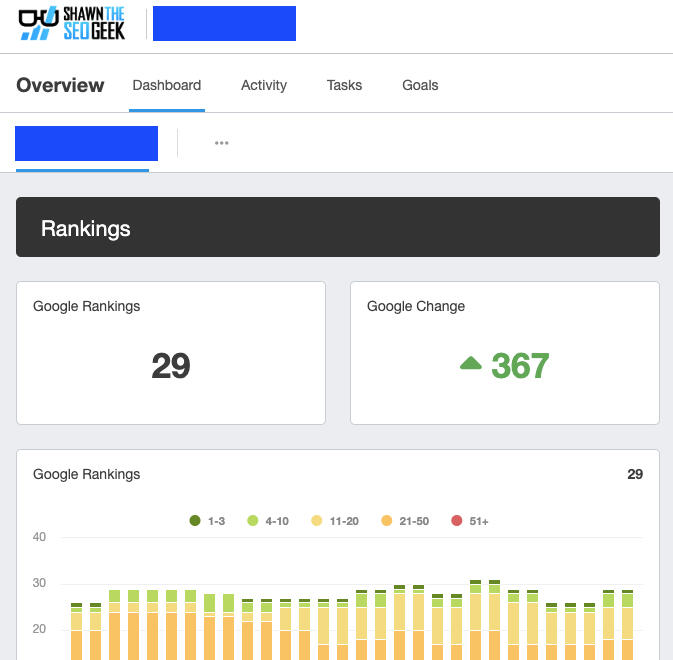 Whitelabeled SEO Reporting: Our Work, Your Brand
We also offer comprehensive reporting so you can track results for each client easily. Our in-depth reports include rankings progress, backlink analysis, organic traffic growth, and more so you can clearly demonstrate successful outcomes to your customers.With our white label SEO services, you'll be able to take your business to the next level while providing high-quality results for every customer. Contact our team today to learn more about how we can help your agency succeed. We look forward to helping you grow your business!Sign up today and let Shawn the SEO Geek take care of the rest! Start providing white label SEO services that will give your clients the results they need. With our help, you'll be able to easily stand out from the competition and deliver impressive outcomes every time. Contact us now to get started!
Agency Partner Testimonial
"Having been in the digital marketing space since 2007, I've worked with a lot of people and teams, for my company and my client's. None have been anywhere as close to as Shawn and his team at Shawn The SEO Geek. Shawn and his team get results."
-Seth Goldstein, Goldstein Media
Our Whitelabeled SEO Process
At Shawn the SEO Geek, our process is straightforward and simple. We start by understanding your clients' needs and goals before developing a tailored plan to meet their objectives. Then, we work diligently to optimize content for search engine visibility, build quality backlinks, and track results so you can easily demonstrate success.We understand that it's important for you to stay up-to-date on industry trends in order to provide excellent service. That's why we make sure to keep up with all the latest changes in SEO algorithms and best practices so you can rest assured that your customers are getting the best possible solutions.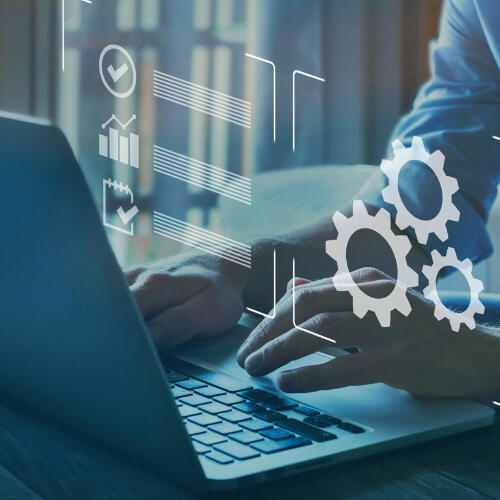 Pricing that's about as convenient as it can get.
We know that every agency is different. Some prefer "packages" so they don't have to bring an SEO Consultant into the mix for the sales process. Some prefer a custom quote for each project specifically. Either way, it's cool with us!Our goal is to truly be a partner so we can grow together!
Standard Pricing
If you'd like to download our "standard" fee structure, we will send it right over to you, just let us know where we can send it!
Custom Pricing
If you'd like to start the conversation about getting a custom quote, get in touch and we'll get the ball rolling on that too!
Ready To Get Started?
If you're ready to offer white label SEO services through your agency, Shawn the SEO Geek can help. Our team of experienced professionals is dedicated to providing top-tier solutions that deliver impressive results for your clients and keep them coming back for more. Contact us today to learn more about how we can help you succeed! We look forward to hearing from you!SEO services are complex, but with Shawn the SEO Geek, it doesn't have to be complicated. We provide white label SEO services that make it easy for agencies to offer quality service without having to worry about the complexity of search engine optimization. Contact us now and let our team take care of the rest - so your agency can focus on what really matters: growing your business!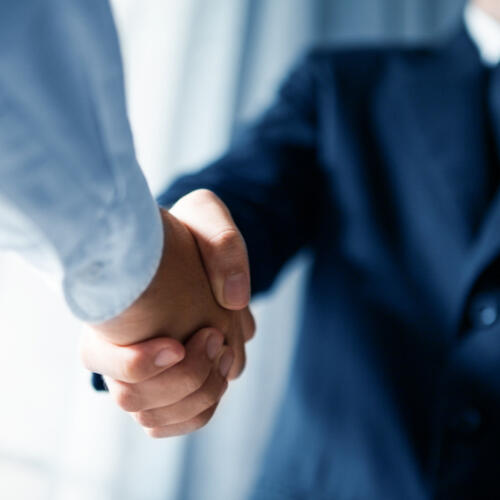 Let's Chat
Let's face it... this needs to be simple. And that begins with a conversation to make sure we're on the same page. Let's chat and see if there's some magic here. If not, we'll at least be friends.
---
©2023 - Shawn Swaim Consulting, LLC - All rights reserved.